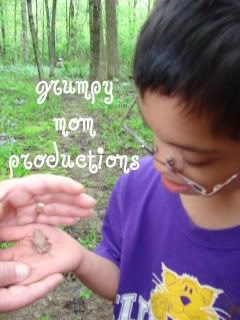 to my dear husband ..... who works so hard so I can be a stay at home mom (MY FULL TIME JOB) and have fun with the kids besides cleaning the house.
This has been a very busy week. Though almost all of the rest of them are between now and the end of the year. 2 days doctors appointments (T & TH), Special Olympics (W), an
IEP
(M) and 1st grade field trip (F). All this was in between the normal food shopping, nursing Emerson, several medicine pick ups, and a few phone calls with the health insurance company, made
som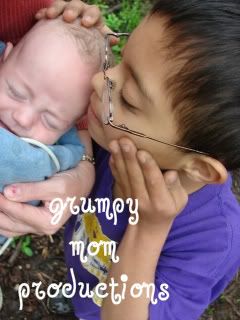 e time to pay bills and balance the checkbook + all those other mom things! (the ones people forget....till mom isn't there to do them and laundry stacks up to the ceiling, and the dishes get moldy in the sink)
Today was the last field trip of the 08-09 school year. It seems to have flown by....... the kids have grown and learned so much.
Colin and I (as well as Emerson ...tagging along in the sling) went to Shaw arboretum today! As usual it was a dreary day, but we had a great time. We did a nature hike with 12 different spot where his class stopped and completed several investigations.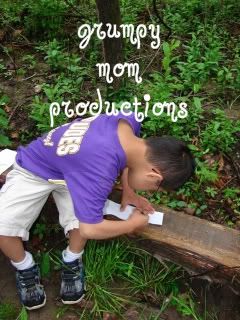 It was really a whole lot of fun for Colin. He had so many of his favorite things.....mom's hand to hold,
Emerson
to show off and kiss, lots of mud to stomp in.....and his favorite.....bugs, worms, and frogs to scare mom with.
It really is nice to have this special time with the kids....they parties, the plays, the concerts, the field trips......all are lasting memories our children will have. So thanks Daddy....for all you do for us so we can have so much fun!
So here are some shots from the year of all we have done at school with the kids with Daddy
back filling
with babysitting and working hard!