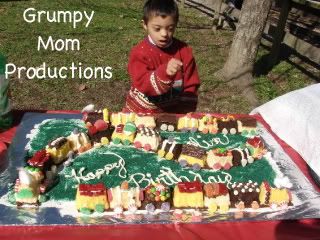 We have now finalized Devon's adoption, and I can blog again (it was so hard to do this and not talk about him and all of the fun we had adding him to our family! So we didn't do any)
But I have almost 90 posts I have written I can go back and add as we go along....... now that names have changed and we are all legal!!!!!
So they will slowly be popping up with the actual dates as well as new ones! Though there are many posts where I feel that we may all not survive Devon or that I was crazy to do this...... Self doubt is something that is a huge issue for me. I never feel like I am a good mom, a good wife or even a nice person. I occasionally just want to be a turtle and pull my head in and hide from everyone!
BUT TODAY is COLIN MIGUEL's 8th birthday (we had his party in late Octob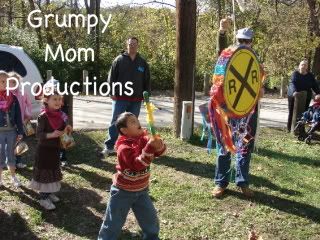 er so we could go to the train place to ride with all his friends)
...... I AM SO PROUD OF HIM!!!!! He is doing so many amazing things this year (even if he drives his regular classroom teacher batty!) He has become the best and most awesome big brother to all of his siblings, he makes me smile and wants to help me do everything. He has developed an interest in cooking, he can unload the dishwasher and knows where everything should go! And he has developed a special love and relationship with Miranda..... he helps her and holds her and will make sure she is OK all the time...... he makes her walk down the steps and is just absolutely wonderful with her! I COULD NOT BE PROUDER TO CALL HIM MY SON !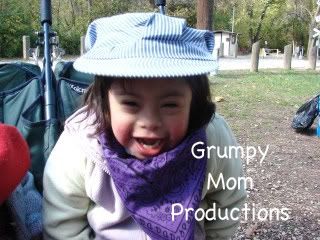 He is starting to try to verbalize more (still no mommy..... but hey I know he is saving that for the most special moment we have to share yet!) I hear a consistent sound for "Devon", thank-you, "daddy", baby (Miranda); buba (Adrian) , Sponge Bob, and a few others. Besides the occasional word that just comes out so clearly that you wonder if he really said that....... but you never hear again!
And today marks the eighth anniversary of his birth ~! I can't believe how fast time has flown by! I can't believe that I have seven...soon to be eight children age eight or under (and most days this is awesome by the way). I can't believe that Colin loves Eric and I so much and how much he brings to all of our lives.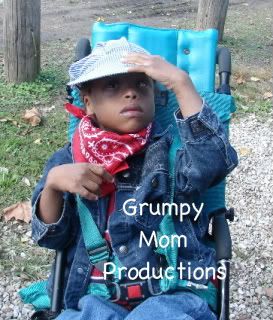 How he can brighten any one's day with a smile or a giggle and how much I love to get those wonderful hugs he gives......
Did we make as much progress as I wanted this year..... probably not..... we are still in diapers and we aren't talking (but who said communication should be verbal) and all in all his growth as an individual and a person has been phenomenal and his changes as a big brother have made me so proud that I could never explain it...... (he accepted another young man without too much issue, shared his room, his clothes his toys and me......... this was not easy)..... but he loves and takes just as much care of Devon as he does the rest!
And today as I sit here and type ......I can't believe I managed to get Colin out the door with a huge cookie for his party there, and treats for his classmates (in both rooms)....... IT REALLY WAS A HUGE COOKIE!!!!!! That in the last week we have had three doctor's appointments, a wonderful mommy & daddy only weekend; Eric's 41st birthday (or his 14th at age 28 keep dreaming honey we are getting old!); I have a trustee / subdivision meeting tonight and tons of stuff to get finished for that; and ironed on all the daisy girl scout patches for Melea & Adrian.
But all I really wanted to do was hug and kiss and spend the day with my big guy! Tell him how much I love him and remember how small and fragile he was and marvel at how big and responsible he has become!
I love you Colin and Happy 8th Birthday~!