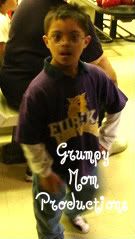 I went with Colin &
Melea
on their field trip yesterday. Well I actually met them their after going to the
NICU
at 3 am to visit Emerson and spending time with him till 9:30 am. It is so hard, because I do love riding the bus..... but
Melea
was so excited to see me.
Colin kept signing "Mommy light" and "Mommy sleep" ..... I think he was trying to say that mommy needs to sleep and what was I doing out in the light.... I have only been seeing them in the dark (after 5 pm each day till they go to bed) and then back to the hospital.
So
Melea
was so happy to see me, Colin just kissed me and helped his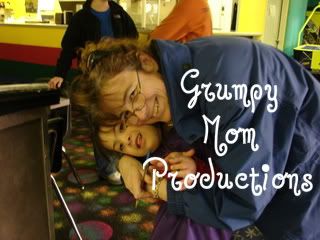 teacher put on his shoes and went on down to the other end of the bowling alley..... no come with me or I don't want to leave my mom......
He is growing up so much....... However
Melea
just wants me to stay with her and stand next to her or let her sit on my lap. She is not interested in bowling or her teacher........ just hugging and loving mom (boy I did sort of need that!!!)
Well her super aide. Mrs R..... gets her down to the alley and
Meleas
d
oes
awesome. She is still under seven (just for a few more days) therefore she gets to use bumpers.
Melea
bowled a 75 and and 89. She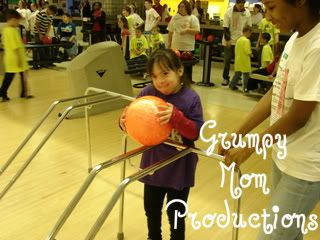 got two strikes and won a participation ribbon. She was so excited and wore it all night long and wanted it on her PJ's when we changed at home later that evening!
Colin did super also, though I only managed to get down there a few times to see him.
Though
he bowled a strike
every time
I was able to watch...... four in the two games. He still gets to use a ramp (if he wants too) but no more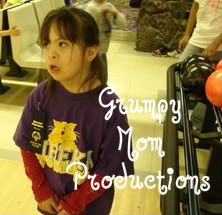 bumpers!!!!!
Colin won a silver medal for the day for his age bracket! He was not at first that interested in the medal but after
Melea
wanted it ..... he got very proud and very excited. He wore it home after school on the bus and let each of his siblings and mom try it on! It was really exciting to see how proud he was and how he tried to tell Miss Lynn and daddy what he did to win the medal (and it was really cool cause it was made out of metal and really nice!!!!) Adrian was a little jealous!